Cairns might be the gateway to the famed Great Barrier Reef, but it's in its tropical feel that travelers flock to its rainforests and creekside camp destinations. Near Cairns, are a couple of spots and slices of paradise perfect for the whole family.
Over the mountains, into the rockslides – the forests bespoke of creeks and waterholes Aussies love to indulge. So, here are camp destinations near Cairns forests and creek lovers would enjoy.
Top camp destinations near Cairns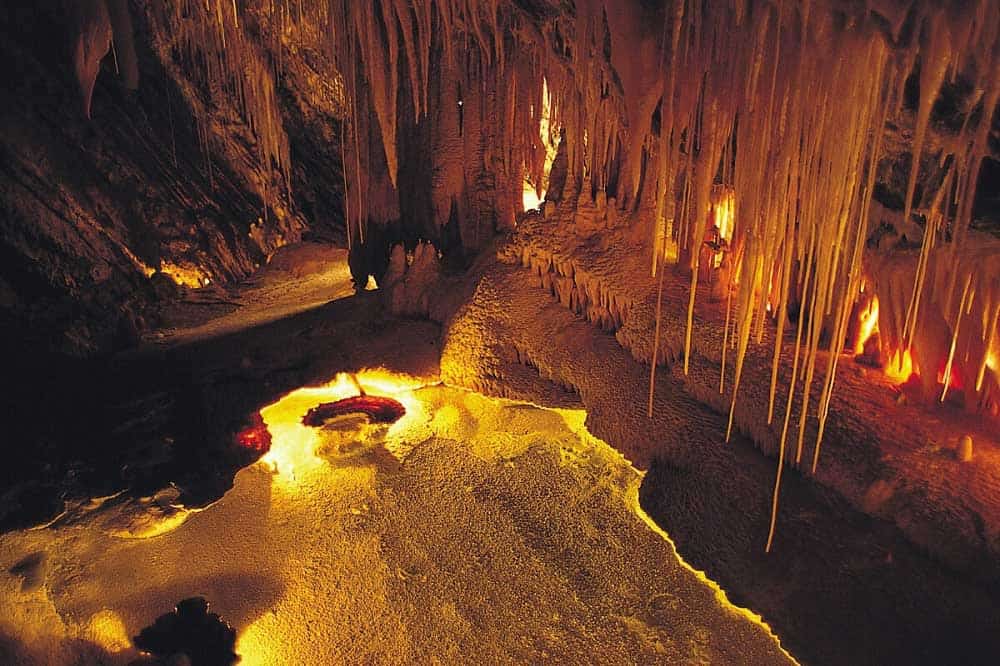 Undara-Volcanic National Park
If you want to explore 190,000-year-old lava tubes created by a volcano, then head to Undara Volcanic Park to witness this geological outback wonder. You'll be led by a tour guide who will take you underground.
The park has a range of accommodation options including the huts and converted train carriages. Expect a lot of critters running or flying around the camp such as bats, wallabies, cicadas, and more.
Sleeping under the stars and making your own bush breakfast are those things everybody is looking for at Undara – other than the volcanic remains, that is.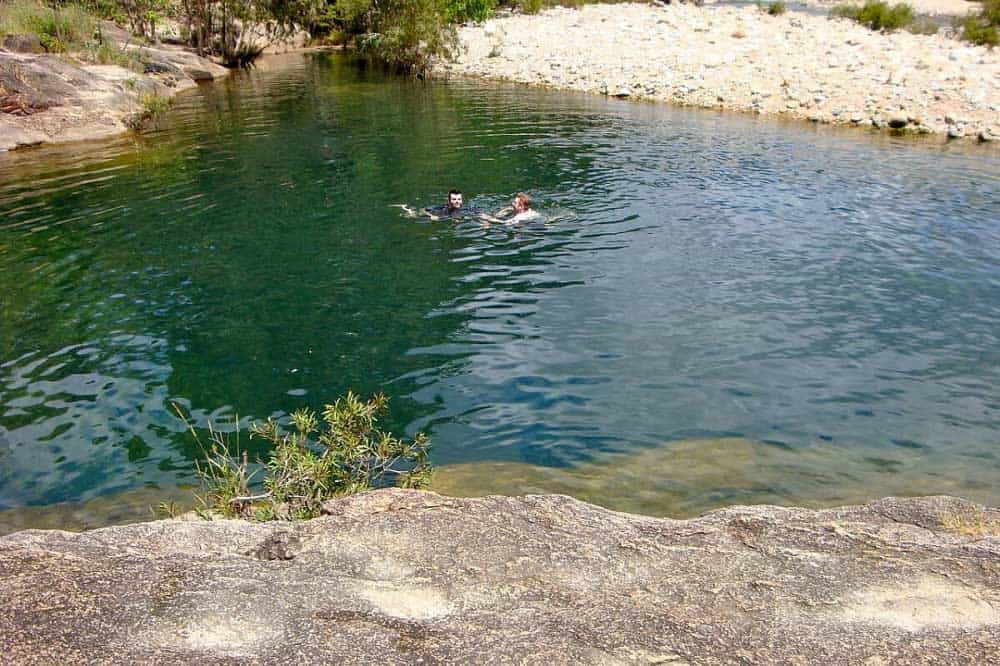 Big Crystal Creek
Also known as Paradise Waterhole, the creek is known for its large, smooth boulders, and rock slides. It's located at Paluma Range National Park not far off from Bruce Highway. You can find giant butterflies, turtles, and Kookaburra wandering in the area.
What's more, if you walk around the creek about a kilometer or two, you can find various waterfalls bursting by the rockslides. Of course, the place is ideal for swimming and lounging by the boulders.
Camping and other accommodations are available nearby the waterhole. It's best to go there early because it's usually packed during the weekends.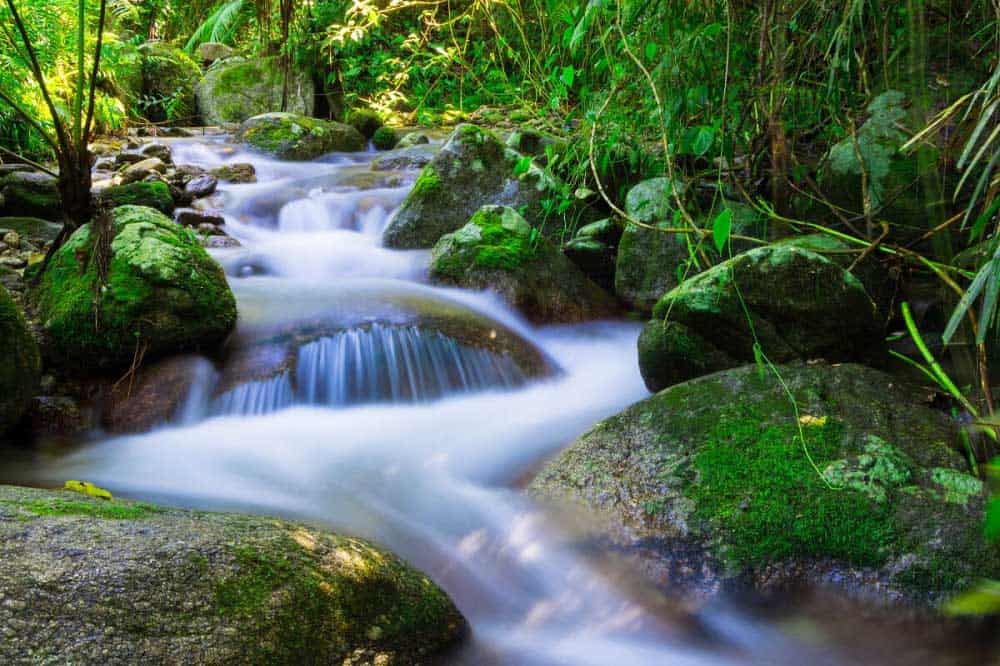 Wooroonooran National Park
Tuck between Innisfail and Cairns, the Wooroonooran National Park is a patch of stunning wildlife, valleys, mountainsides, and waterscapes. The park has five waterholes not far from the campgrounds. You can even swim with turtles or lounging on the boulders that shaped the landscape.
A kilometer walk or two will let you enjoy five cascading waterfalls of the park. If you opt for a hike or mountain biking activity, you can even pass by these gorgeous waterscapes. Or, what about a summit climb? You can find stunning views from Walsh Pyramid, Mamu Tropical Skywalk, or Johnston River Lookout.
The park has various campgrounds ranging from free to $6 per person. You can find powered and unpowered sites for tents, trailers, and campervans.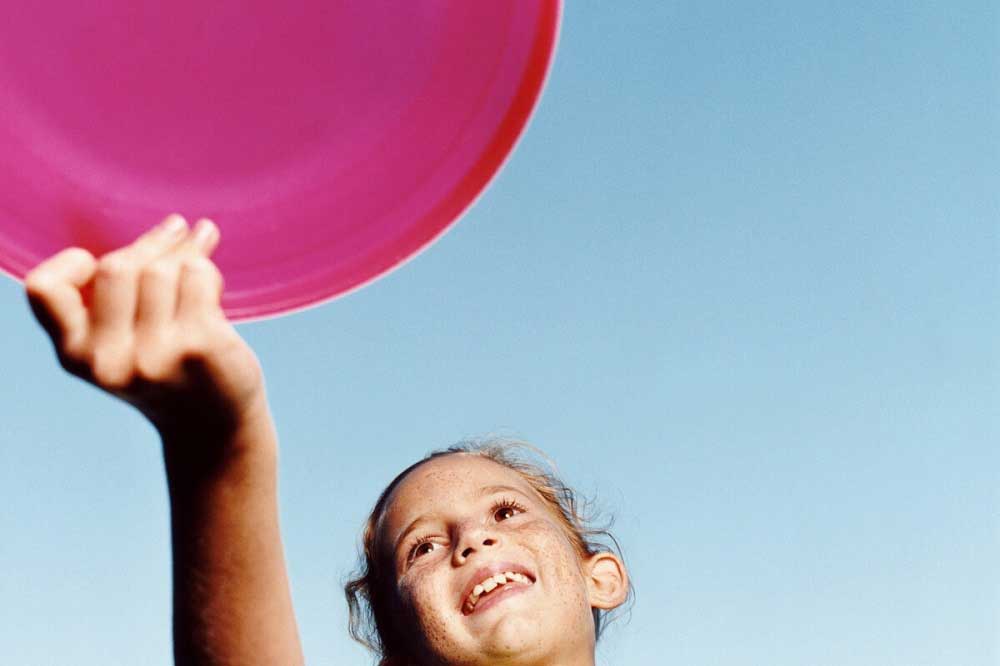 Malanda Falls Caravan Park
Camp destinations near Cairns shouldn't be that hard. Looking for ease, comfort, and convenience? If you're traveling with the whole family, you'll find various accommodations according to your taste. The park will even give you that sweet glamping experience while wandering and discovering the area's wilderness and cascading falls.
There's always a hub of recreational activities for the old and young ones. There are open spaces for family fun like Frisbee, catch, or a game of tag. Malanda Falls Caravan Park has even an animal nursery to keep your kids entertained. Bushwalks and wildlife sightseeing are local attractions you don't want to miss.
This convenient campground consists of tourist information, powered and unpowered sites, villa lodging, camp kitchen, and laundry facilities.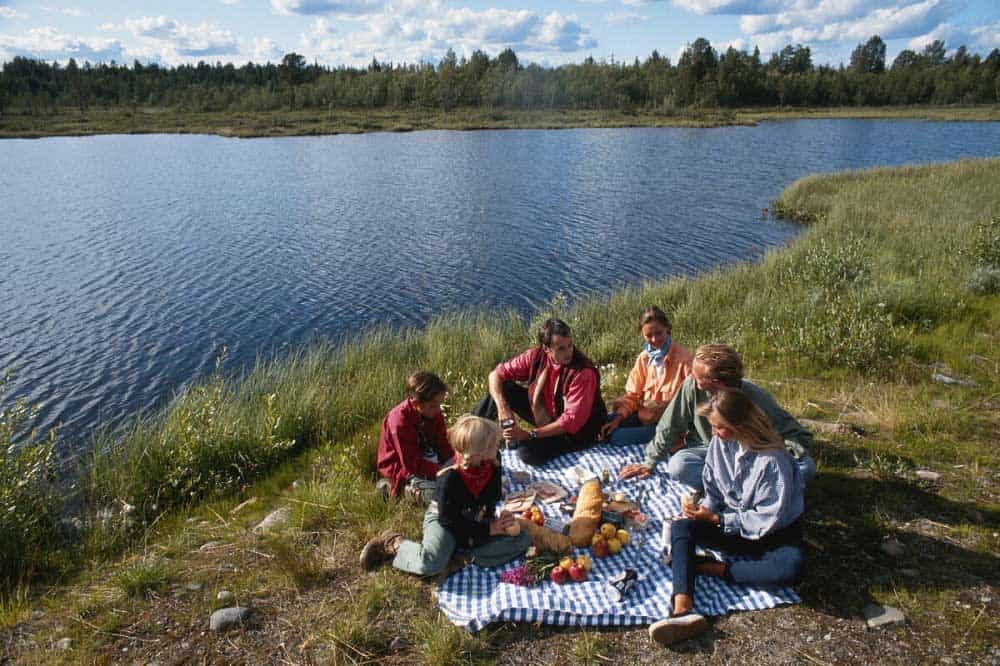 Tinaroo Dam
While the dam itself is used for irrigation for farmers, the people of Cairns love to camp on the vicinity. Those available nearby are powered and unpowered sites, tree houses, tents, canopies, villas, and retreat houses.
Fishing and watersports are two prominent activities happening at the dam. With that, water skiing, house boating, sailing, and windsurfing are top recreational sports families enjoy during summer. Local Cairns residents would even hike or bike around the woods and nearby mountainous areas. Camp destinations near Cairns also offer 4WD drives, Kart Racing, skydiving, and helicopter rides. But for those who want a more laid-back camping experience, a day at the dam is all you need for a breather.