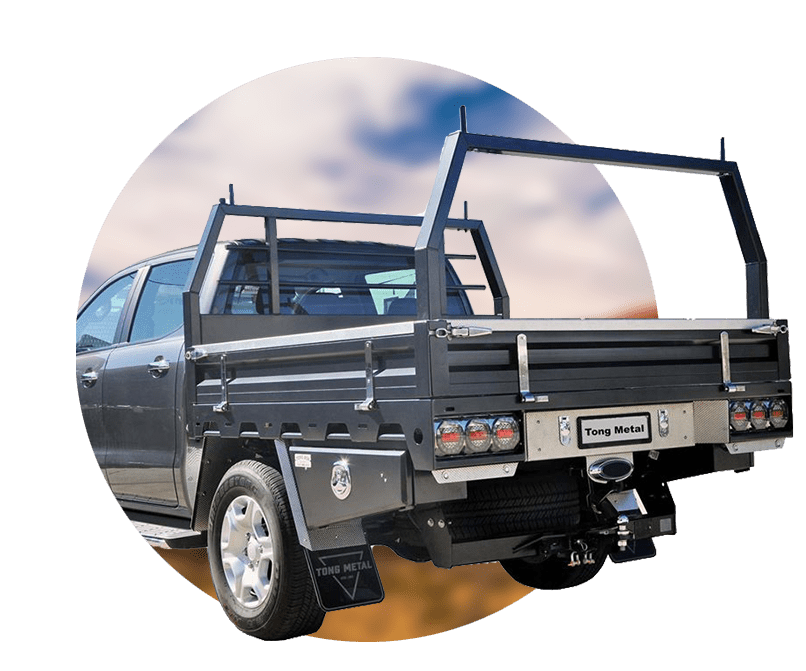 Carry More


The premium blend of aluminium extrusion and sheet metal used in the construction of our designs, result in a robust heavy duty ute tray that can handle all conditions and will last the test of time. The welded aluminium construction reduces unnecessary and damaging weight often associated with steel trays, without sacrificing strength or durability. It's a simple Payload and GVM equations: The less your tray weighs the more payload your vehicle has available to carry.
Corrosive Resistant


Unlike their steel counterparts, Tong aluminium ute trays are completely rust free and corrosion resistant, making them the perfect addition to any beach going vehicle! Tong trays are designed with a flat deck to allow for easy cleaning and minimal areas for salt and sand to hide. Our ute trays have been tested in all conditions, from the bush to the beach, Cape York to the Canning Stock route and everywhere in between!
Premium Materials


All aluminium used in the construction of Tong Trays is locally sourced from leading local suppliers. Unlike Steel Ute Trays, painting or powder coating is not essential for weather-proofing because the aluminium won't rust long term. This not only saves you money but also means the tray will last longer, with less maintenance in harsh conditions. The trays look great uncoated and are easy to maintain however, powder coating can also be organised to give your tray a certain aesthetic appearance.