There's something fascinating about dilapidated buildings and ghost towns in Australia. The country has literally tons of them and their decadent looks make it more appealing to campers. Would you want to stay at an abandoned site and say hello to some friendly ghosts?
We're not exactly talking about real ghosts, but relics of the past such as mining cottages, pastoral lands, sandstone courthouse, and more. But, who knows?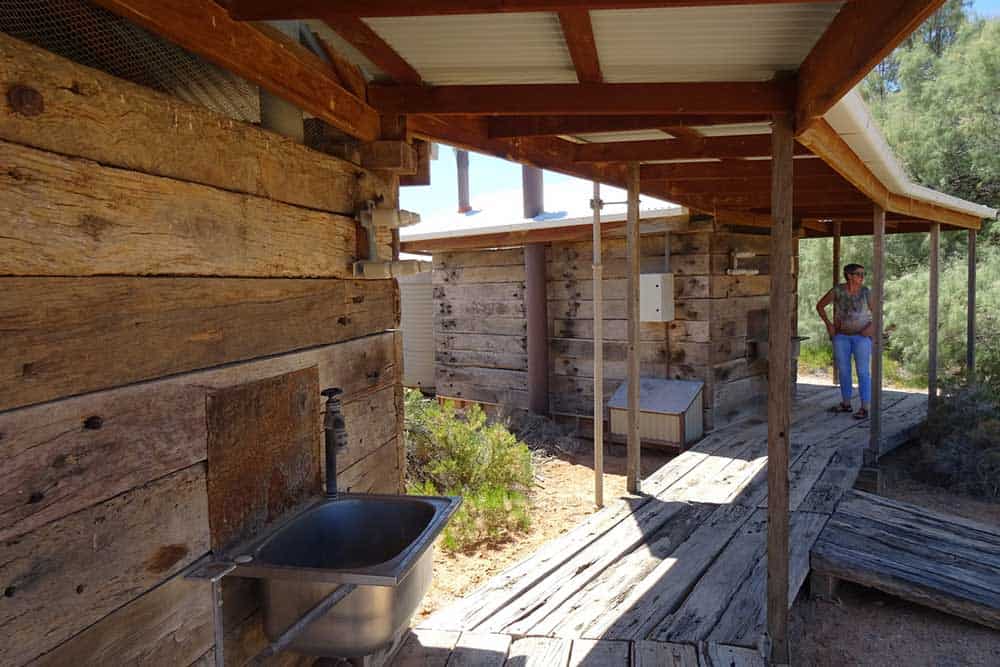 Coward Springs, South Australia
Coward Springs was once an old Ghan railway line constructed in 1888. It had a thriving community before it was long abandoned in 1980. But that didn't stop travelers from exploring the now-ghost town.
Campsites are placed among date palms and historic trees with facilities built from recycled materials from the old railway. What's more, you can bring pets with you as long as you know how to control and clean up. Camping fee is $12.50 per person and half price to children age 3 to 15 years old.
Things to do at Coward Springs
Explore and relax in its oasis and natural old pool spa
Discover railway heritage sites and restored buildings
Take a history walk and spend a few hours at the Engine Drivers Cabin
Visit the wetlands
Take a tour or camel ride along the Oodnadatta track
Kanowna, Western Australia
Kanowna is one of the many mining ghost towns in Australia sitting along the Maduwongga tribal lands. It's a land rich in gold until its alluvial supply dropped rapidly resulting in a decrease in the population. By the '50s, it was abandoned.
A railway platform, mine works, and two cemeteries are what's left of the goldfield. There are various campsites such as Marty Camp, Kanowna Rest Area, and Broad Arrow Tavern.
People come here for historical buildings and perhaps some luck in finding gold. A short walk and history lessons of pubs, breweries, and train station are worth noting especially if you have a guide.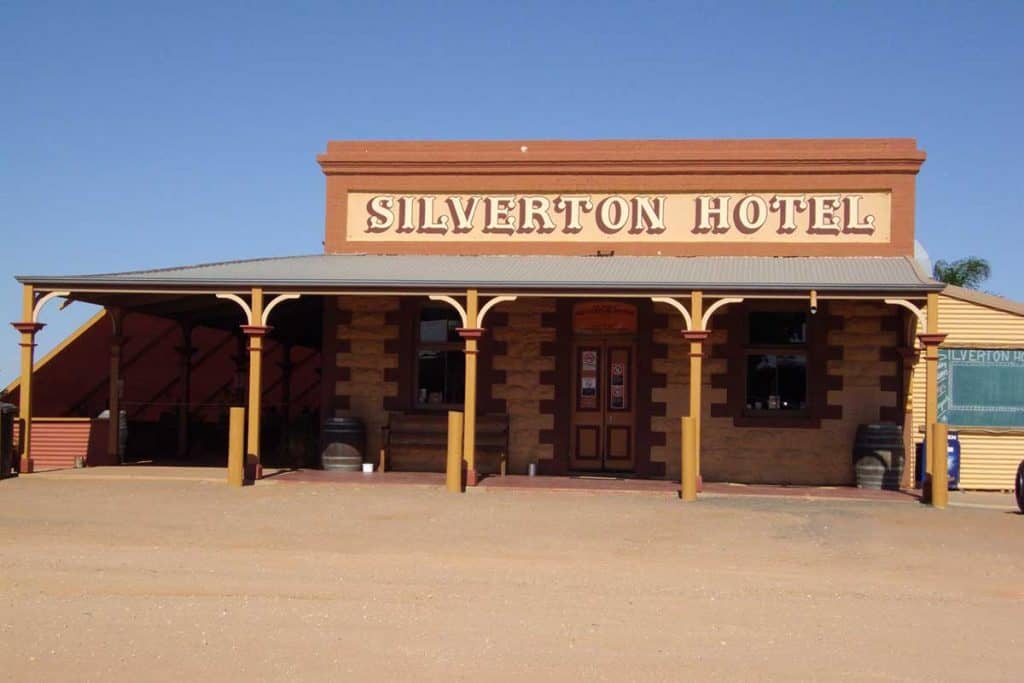 Silverton, New South Wales
Silverton is perhaps one of the most recognizable ghost towns in Australia. You've probably seen it in a couple of commercials or films like Mad Max. The once-doomed town is now home to many galleries, attractions, and accommodations. Right now, there are less than 40 people living in Silverton, serving as caretakers and guides to the famed township.
When you're there, visit the Silverton School Museum, Gaol Museum, Historic Cemetery, and Day Dream Mine. Hop on to see Silverton' heyday attractions represented through these relics and broad forms.
Things to do at Silverton
See the famous Mad max Museum
Take the Heritage Trail and see the historic courthouse, gaol, museum, art galleries, café, and more
Walk and look over Mundi Mundi Lookout, Umberumberka Reservoir, and Silverton Creeks
Accommodations are available in Penrose Park for campers. You can even stay at Silverton Hotel or War Memorial Youth Camp also for a truly historic experience.
Corinna, Tasmania
Corinna is the sole surviving historical mining township in Tasmania. Back in its glory days, Corinna was a hub of activity, pitching in over 30 structures and a population of 2,500 people. It eventually declined when the Emu Bay Railway opened, and by the early 1900s, Corinna was a ghost town.
Now, it roared back to life with lingering memories of the past. Find attractions and activities you can enjoy with the whole family.
Things to do at Corinna
Take the Pieman River Cruise with the Arcadia II or Sweetheart vessel
Enjoy a hike on one of its trails – Whyte River Walk, Huon Pine Walk, Link Walk, Mt. Donaldson, Longback, and Philosopher's Falls
Have a canoe or kayak adventure at Savage River or Donaldson River
See the dramatic landmass and sand dunes at Wild West Coast
Try fishing or discovering the fauna and flora of the scenery
Accommodations range from camping grounds, guesthouses, cabins, cottages, and hotels.
Arltunga, Northern Territory
Arltunga was a harsh gold town in the Northern Territory due to its isolated location, climate, and limited food supply. Early residents suffered from the high cost of living, and by 1888, it was nearly abandoned and became one of the ghost towns in Australia. But long before that, researchers say that the Arrernte Aboriginal people long lived in the area for 10,000 years before the European settlers arrived.
Things to do at Arltunga
See or take a 4WD drive at the Arltunga Historical Reserve
Visit the historic mines and the White Range Cemetery
Try fossicking for gold outside the Historical Reserve
The Arltunga Outback Tourist Park is open for travelers and campers who want to stay at the old township.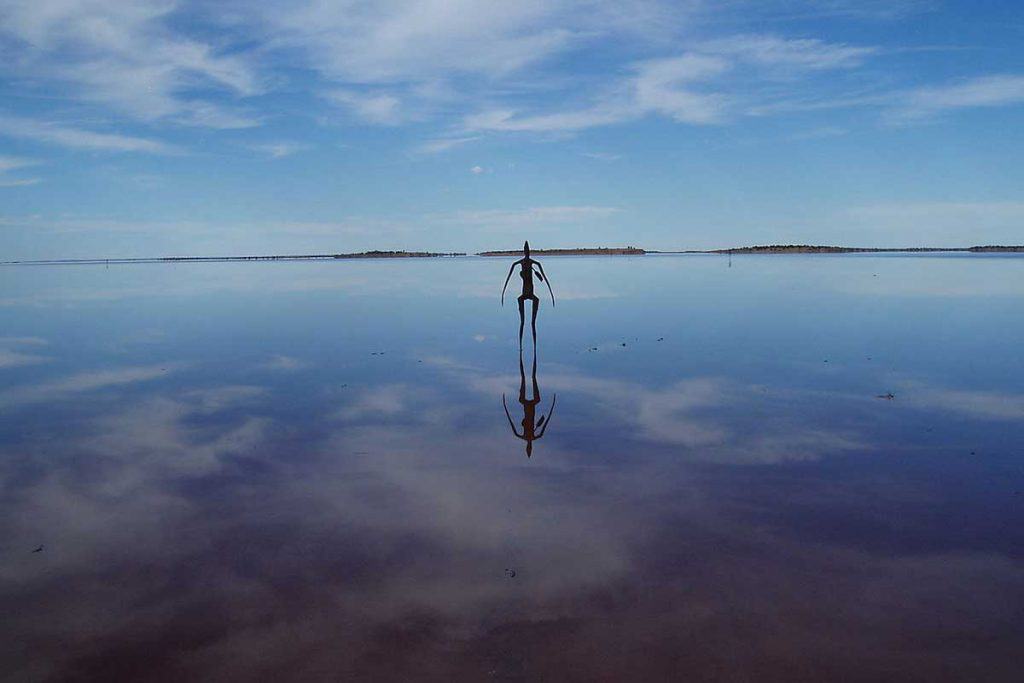 Menzies and Lake Ballard, Western Australia
Menzies is a pastoral and goldfield township near Perth which boomed in the late 1800s. By 1910, however, the declination of the town began and sunk even further when World War II began. It's now a place of interest to the new generation as Menzies froze time as a shadow and reminder of its glory days.
Things to do at Menzies
Visit places of historical interest such as the Town Hall, Railway Station, School, Cemetery, Tea Shop, Old Hotel, and more.
Walk the heritage trail of Old Menzies
See the Gormley sculptures at Lake Ballard
Take a photo of the flora and fauna of Lake Ballard
Enjoy historical cakes, drinks, and coffee at a local pub
There are various camping and accommodation options at Menzies and Lake Ballard. You can choose from:
Menzies Caravan Park
Grand Kookynie Hotel
Menzies Hotel
Lady Shenton Building
Lake Ballard Camp (free)