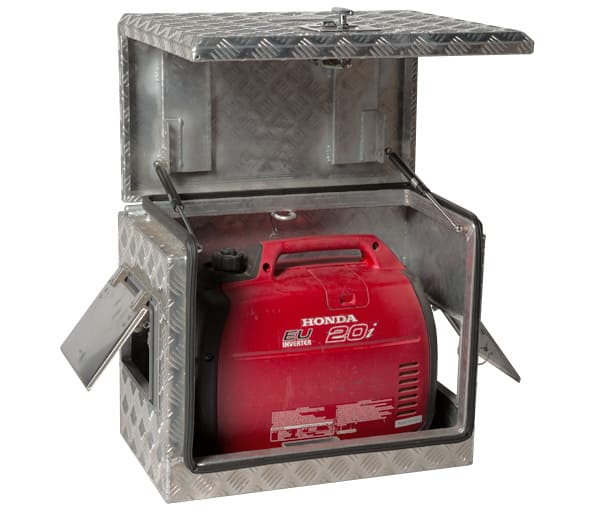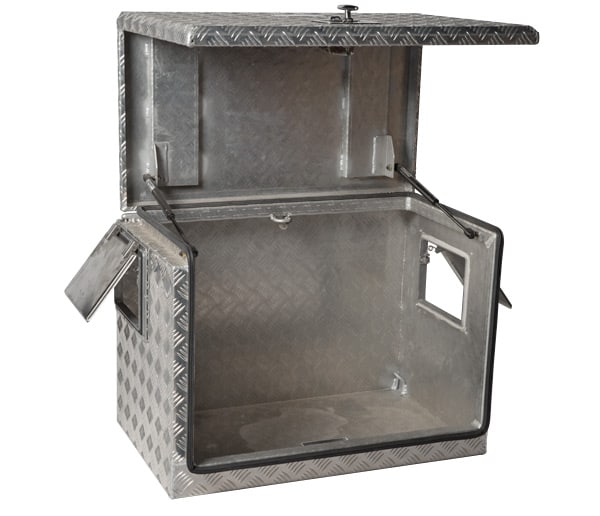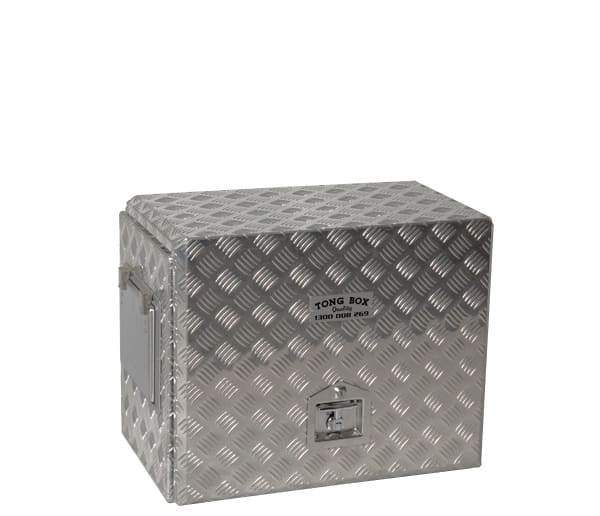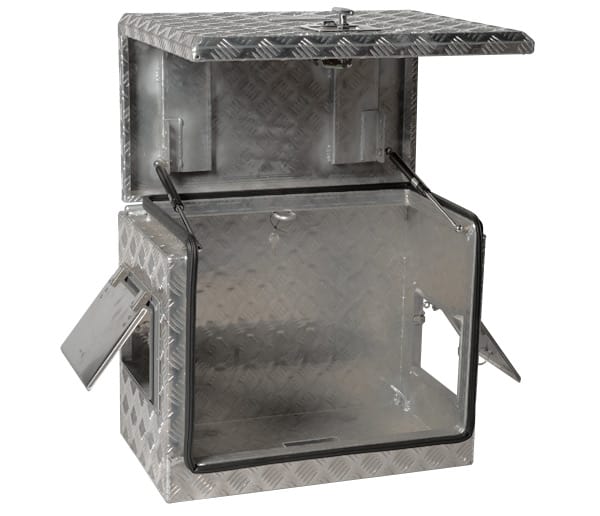 | Generator Model | Item Code | Dimensions |
| --- | --- | --- |
| Honda 20i | TBGB605 | 500(H) x 400(W) x 590(L) mm |
| Yamaha EF2000iS | TBGB605 | 500(H) x 400(W) x 590(L) mm |
| Honda 30iu | TBGB755 | 550(H) x 500(W) x 755(L) mm |
| Yamaha EF2400iS | TBGBYM2.4 | 520(H) x 520(W) x 630(L) mm |
External T- Handle with internal safety hooks for superior security.
4 x internal strapping points for safe transport. 
2 x Powder coated black mouse trap vents.
1 x Chain point for a bike lock. 
Greasable hinges that are welded into position.
Please Note: The standard generator box is made from checker plate aluminium. Occasionally, a batch of generator boxes are made from either mill finish or dimple plate aluminium. When ordering a generator box, please confirm which material it is available before you take delivery.
Mounting Bracket Fitment Guide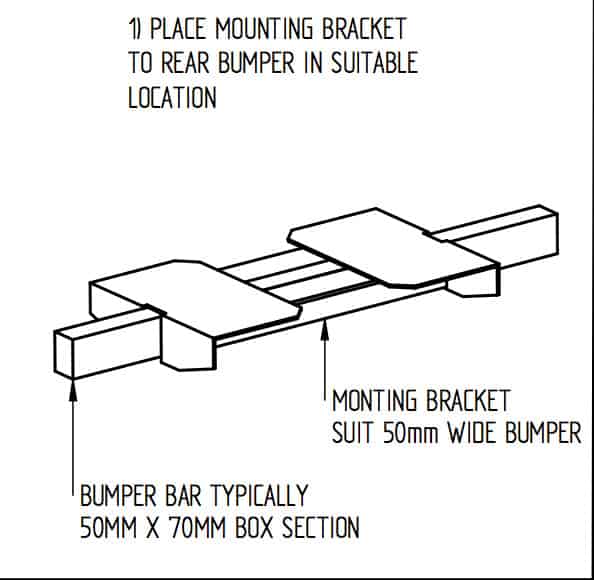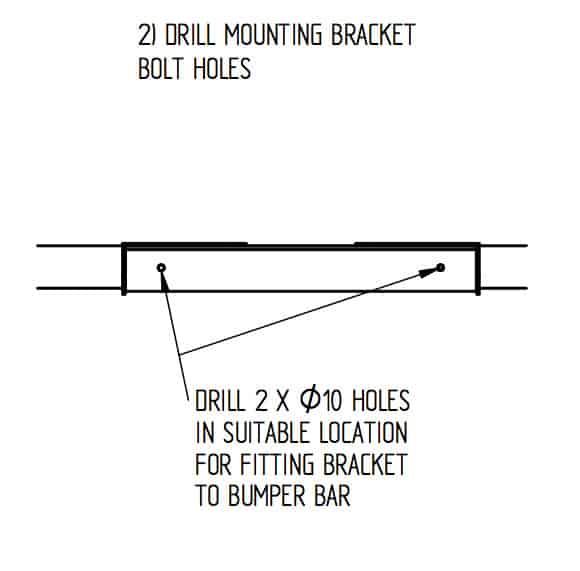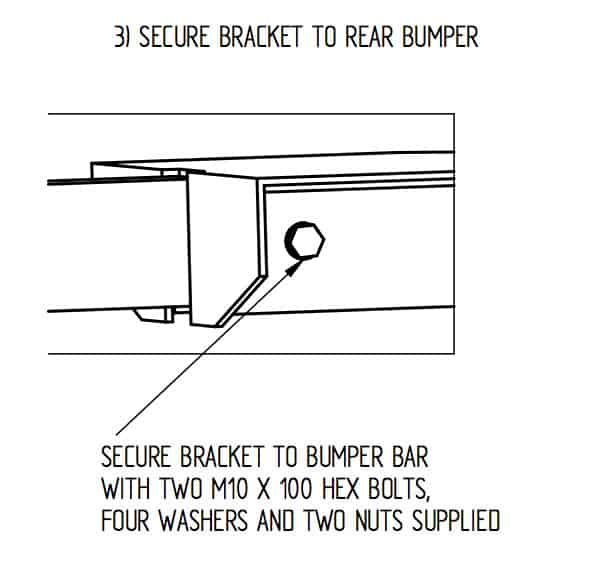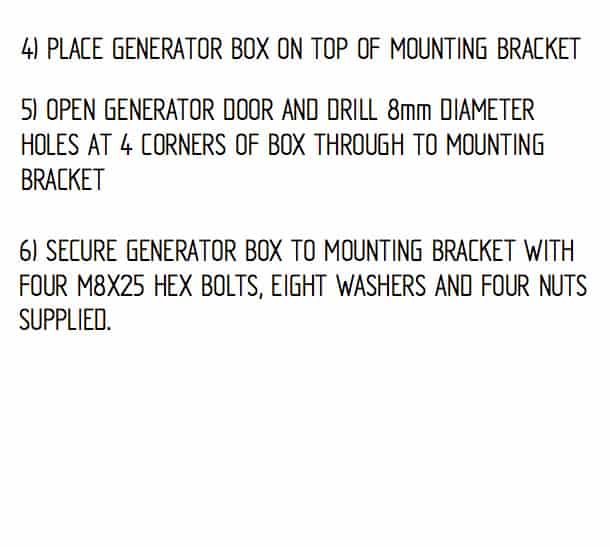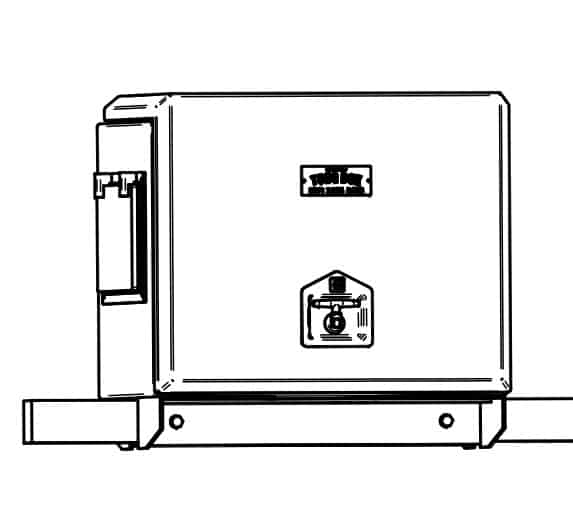 | Generator Bracket | Item Code | Size |
| --- | --- | --- |
| Honda 20i | BRGB605 | 80(H) x 395(W) x 495(L) mm |
| Honda EU 30i | BRGB755 | 80(H) x 395(W) x 495 (L) mm |
| Yamaha EF2000iS | BRGB605 | 80(H) x 495(W) x 750(L) mm |
| Yamaha EF2400iS | BRGB755 | 80(H) x 495(W) x 750(L) mm |
Please Be Aware Stock Levels Vary
To Check Stock Availability