Every year, more Aussies hit the open road in their caravans for camping on national parks. Families, couples, and friends are taking time to explore the outdoors for a quick weekend getaway – and buying a caravan is a great option for the whole group.
We're taking you on this list of considerations you need to know when choosing a caravan. What's more, here we tackle road safety and top caravanning tips to make the most of your camping experience.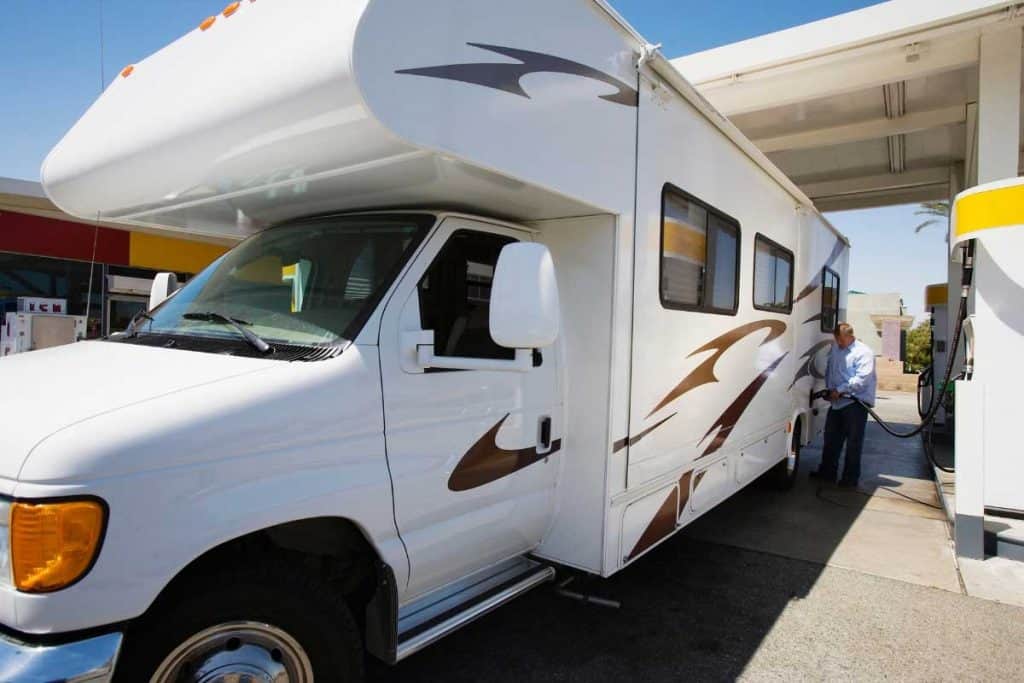 7 tips for your caravan adventure
You'll need to plan in advance and make a comprehensive consideration on when to do it, where to go, and what items to bring. Should you need to rent an RV or have your caravan checked by a professional? Here are tips you need to know before you can go.
Plan ahead
Don't make the mistake of being impulsive on booking your next holiday without planning ahead. Ask yourself these questions before you can even make a decision:
Should you go in the summer, winter, or school holidays?
Are you alright with peak days or would you go on off-peak seasons?
Do you have enough budget for camping?
How many of you will go?
Do you know the routes, rates, and road safety nets to the campground?
Think about how to make your dream vacation come true instead of thinking about what you should do there. Are you even ready in the first place?
Have your van serviced
Ensure your van get serviced regularly to have all systems working during your trip. It's also wise to check on your noseweight to know how heavy the items you should enlist and put inside the caravan.
What's more, check for these parts if they're correctly placed and of good usage:
Clean the battery terminals
Secure jockey wheel, security kit, and hitchgear
See to your smoke alarms, torque settings, and water systems
Check caravan lights and towing mirrors
Fill up oil and water levels properly
Know your max speed limit
Know your rest stops during the trip
Bring tool kits and spare parts
Make a checklist
Write down what you need when you're gone holidaying in a caravan. You can segregate your activities, items, and the whole list to before, during, and after camping. For example, you need to define your budget and set a date. You might even want to visit the shop and have your van checked – tow, coolants, fan belts, insulation, and more.
Making a checklist of what you're going to bring – camping gears, tools, tents, food, apparels, and thermals – also gives you an idea whether you should go less or more of it.
Follow road safety practices
Learn and practice safe driving on the road for a seamless caravan adventure. Understand state safety laws and road responsibilities to avoid accidents and keep the commotion minimized. To encourage precaution, minimize interactions with your phone to avoid collisions. Distraction on a long trip can be critical.
Go slow and keep your driving speed below the max limit of your vehicle and state laws. Going slow has its benefits due to the saved fuel consumption. Towing and driving at a high speed, however, can highly increase your risk of getting an accident.
Besides, won't it be great to wind up and take your time on the road?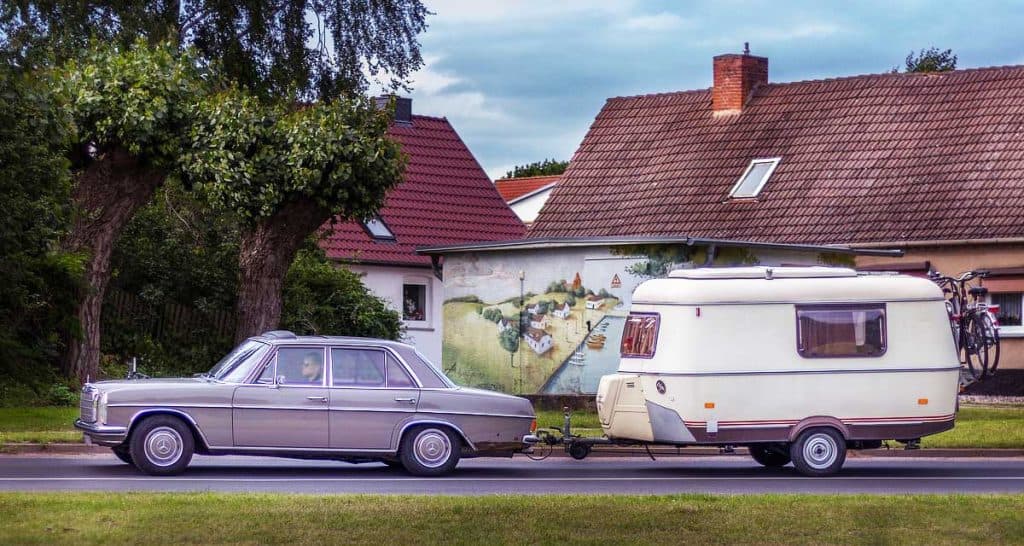 Hit it roads early
It pays to rise early, hit the road, and set up camp on the site. You don't want to get into traffic or crowd and left behind in all things camping. Try to avoid rush hour schedules, even when it's a holiday. More or less, people will go camping on holidays when you're also going on a trip. The competition for available space is a hefty one, so, hit it early.
Additionally, you'll get to explore sites and attractions with fewer crowds on the campground. If you want to avoid the caravanning rush, you can always try winter camping in Australia.
Communicate and work as a team
Whether you're with family or friends, it's best that everyone pitches in on the work. Who's going to help load the gears? Who's driving the car? Who's going to help unpack the equipment? Caravanning is not that easy and one should enlist the help of your family or friends.
Whether that's setting taking down the caravan or using hand signals for reversing and towing, you're going to work as a team.
Be ready for emergencies
What happens when your car breaks down the road? Or, when a family member gets sick? Get ready for the unexpected by doing the following below:
Pack first aid kits and survival tools
Bring wipes and disposable gloves
Let people at home know where you're going
Take a radio and satellite phone
Keep a list of emergency numbers on each state you're visiting
---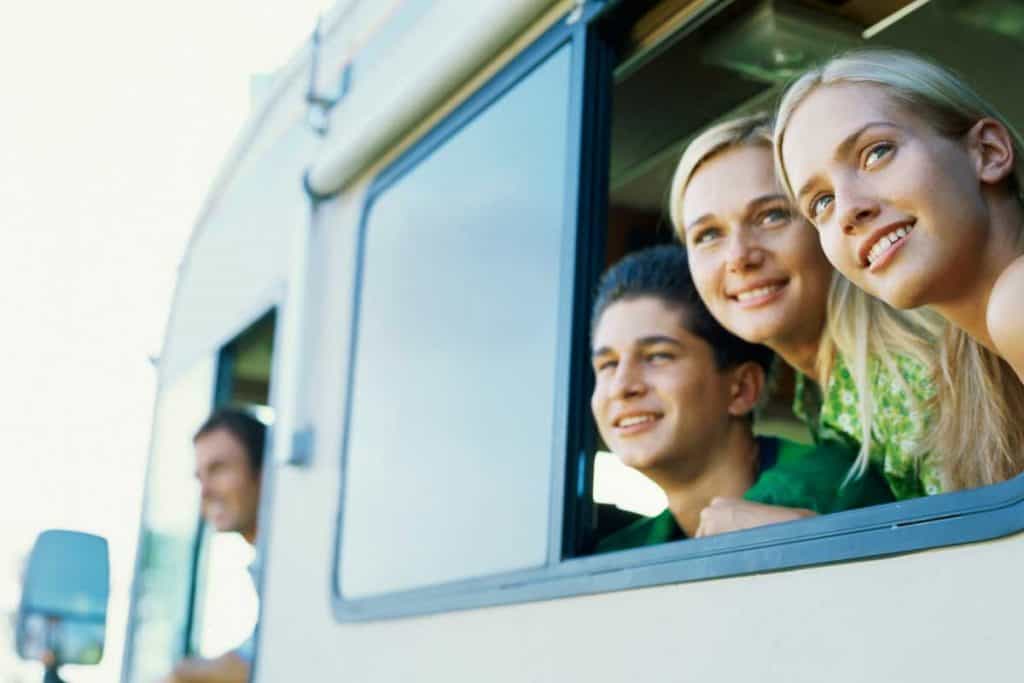 Bonus
Don't forget to have fun
While it seems everything is all work and no play with caravanning, don't forget to have fun and perk up when you prep your gears for the road. You'll be meeting with a lot of families and cliques, so give out a warm smile and friendly! Just remember to heed our top caravanning tips for your next Australian getaway.